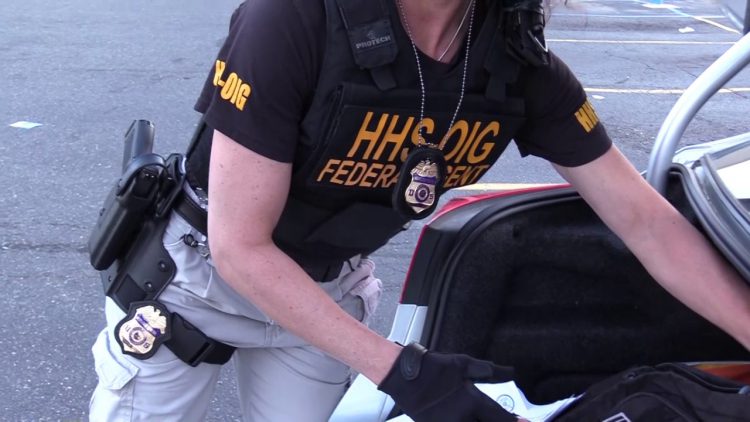 GAO Reports on NEMT Fraud to Congress
Washington, D.C. – The United States Government Accountability Office (GAO) released a report to Congress in September 2022, following a multi-year investigation on fraud in Medicaid's Non-emergency Medical Transportation benefits.
The report further details efforts to combat this fraud and statistics on investigations by the US Dept. of Health & Human Services, Office of Inspector General (HHS-OIG), and state Medicaid Fraud Control Units that lead to nearly 200 criminal convictions, civil settlements, and judgments against transportation providers in 25 states, all between 2015 and 2020.
The report also showed that while Medicaid transportation benefits account for less than 1% of Medicaid's annual expenditures, the annual rate of investigations into NEMT providers accounts for just over 2% of all investigations, meaning NEMT providers and programs have been facing a much higher than average investigation rate.
Federal and state agencies had identified fraud and non-compliance with requirements related to Medicaid non-emergency medical transportation. According to the GAO, State Medicaid programs are required to provide nonemergency medical transportation to beneficiaries who are unable to provide their own transportation to medical appointments.
Within broad federal guidelines, states have flexibility in how they administer this benefit; GAO found that states used three broad approaches to do so. These approaches included administering the benefit directly (in-house), contracting with third-party transportation brokers, or contracting with managed care organizations. Most states used a combination of these approaches.
State officials and their contractors in seven selected states identified a variety of strategies to address fraud, including the following:
Provider and vehicle screening, such as enrolling providers and monitoring
driver and vehicle credentials.
Pre-trip approval, such as verifying eligibility prior to scheduling a trip.
Post-trip validation, such as validating that trips occurred through trip logs, GPS data, and claims reviews.
The Report further went on to describe the outcomes and findings of Medicaid NEMT fraud investigations and program audits, including how the GAO "obtained data from HHS's Office of Inspector General's (HHS-OIG) Annual Statistical Report, which includes information on fraud cases related to NEMT providers reported by states' Medicaid Fraud Control Units (MFCU)".
The GAO further analyzed data on the number of criminal convictions, civil settlements, and judgments against NEMT providers reported by 53 MFCUs from fiscal years 2015 through 2020. To assess the reliability of these data, the GAO reviewed information about the data provided by relevant HHS-OIG officials and performed checks to identify missing or incorrect data.
"Based on these steps, we determined that the data were sufficiently reliable for the purposes of our reporting objectives." said the Report.
The report is a stark reminder to NEMT providers of the importance of compliance with respective state and federal laws concerning their conduct and operations within the Medicaid transportation benefit, and why using transparent and accountable NEMT software is important.
Results from the GAO's report only will further reinforce Mobility Route's commitment and focus on supporting our customer's compliance needs and overall efforts to combat fruad.